Hi!
At first I was a bit reluctant to share,but then I thought :"what the hay!"
A few weeks ago I planted twenty seeds of SkHz.All germinated (duh
!) and grew into feasible subjects.I used one criteria and one criteria alone for the first "filter"...smell.
It has to smell skunky if it has the name Skunk!
I was lucky enough to get five out of twenty that are what I consider to be "potent".(as in you can't lie this shit got you high potent
.)
Wether they're male or female...hmmm.only time can tell I guess.
Now that it's a good week or two since I've thrown a few out,I look at what remains and wish so to tighten the net...now size and profile have to be a part of the deal as well.There is one that is small and stiff,I'll indicate which one with the pics.(That one's gotta go.)
A good deal of them showed elegance and daintiness as far as how the leaves unfurl and how the serrations "stretch".I can tell,there is some high class shit in here
(literally...it smells like eating hard candy in the doghouse!)
There were a few that had more of an indica, squat like habit.They didn't please me olfactorily or visually...they had to go.
I'll share with you a few pics!
The first step;
new friends;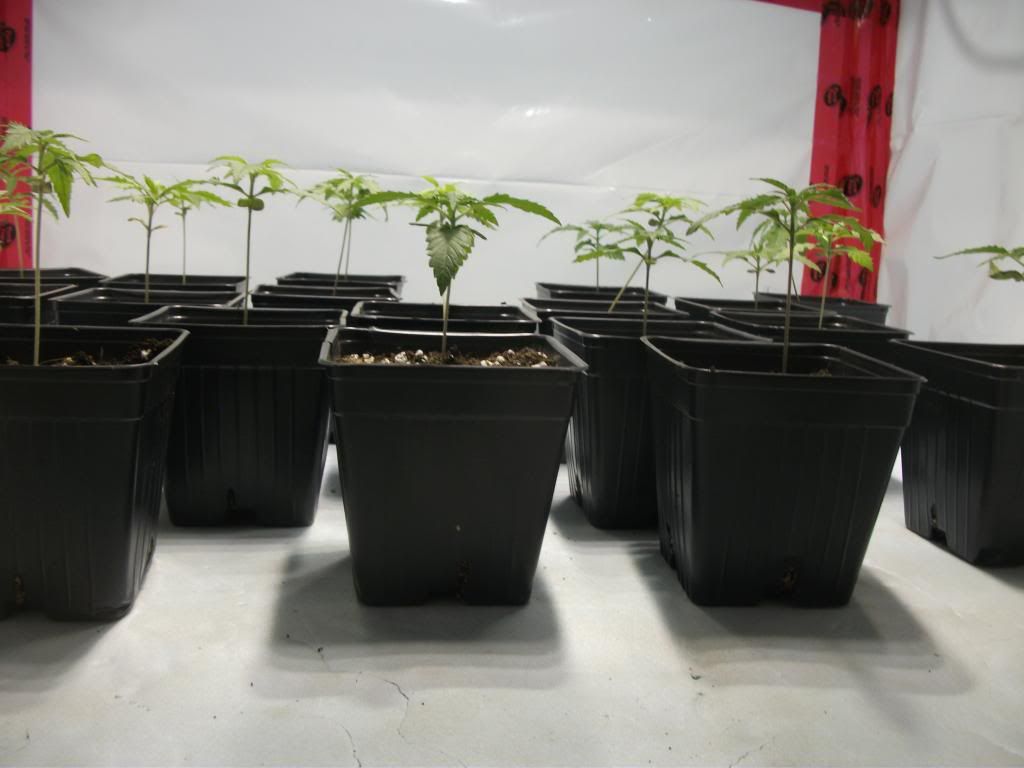 growin' ;
Last edited: